Additional ISO Certifications We Offer in McAllen, Texas (TX)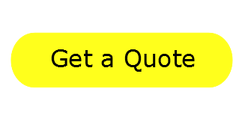 ISO certifications may not be necessary for all. But it brings along numerous benefits. If you're thinking of applying for ISO standard certification, this is the best place. We're IQC The ISO Pros– an ISO consulting and training company that helps organizations like you implement ISO standards.
Our company also helps in applying for standard certification. If you look closely, ISO certifications have benefits beyond imagination. For example, if your organization is ISO 9001 certified, you'll get better exposure and global recognition. It'll help you amplify your revenue and whatnot.
Ultimately ISO standards are a good thing. All you need is expert supervision and some guidance. So, if you're in McAllen, Texas (TX), call IQC The ISO Pros now!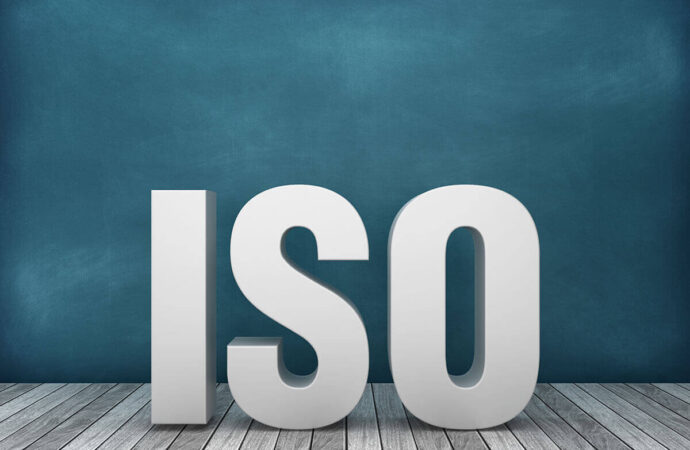 What additional ISO certifications we offer?
Here are some additional certifications we can help your organization obtain: –
Aerospace AS9100: The Aerospace AS9100 certification is necessary for companies that manufacture aerospace-related parts or components. Some defense organizations have mandated this certification if you want to do business with them. If it rings any bells, contact us now!
Aerospace AS9101: This standard is a Quality Management System assessment. It has some guidelines every company who seeks certification needs to follow. It's a sort of a complex standard to implement and certify for. So, contact us and get it done.
Aerospace AS9102: this standard is again related to the aerospace industry. The motive is to document all the engineering designs, verify and understand the necessary details. 
Anti-Bribery ISO 37001: The ISO 37001 can be handy if you have a pretty large organization to manage. You can implement ISO 37001 to prevent any instances involving bribery. Bribery is something that can bloat your organization's image. And you can prevent that from happening if you certify for ISO 37001.   
Asset Management ISO 55001: The ISO 55001 is an asset management standard. If you implement this standard, you can manage the assets within your organization more effectively. This standard focuses on regular improvement in processes in businesses of all sizes.
Automotive Core Tools (AQP, PPAP, APQP, FMEA, SPC, A, R): The motive of using the automotive core tools is to ensure the best product and process quality across the supply chain. It's one of the most important Qualities Management Systems a company can follow.
Automotive IATF 16949: International Automotive Task Force formulated this standard. Similar to the previous standard in the list, this standard offers a QMS to improve the quality of your products and processes.  
Body Armor BA 9000: BA9000 is specifically meant for the companies that manufacture body amours. It contains guidelines that a company must follow to ensure the quality of Body armor. So, if you're into a similar industry, get your organization certified now!
CMMI or Capability Maturity Model Integration Levels 1-5: CMMI is for every company that wants to simplify their organization's processes. This standard can help you streamline the business flow and improve efficiency.
Cyber Security Maturity Model Certification (CMMC): If you deal with sensitive or confidential data online, CMMC can be helpful. If you follow the required guidelines stated in this standard, you can transact your data securely.
Counterfeits AS6081: A supply chain can be vast where 24/7 surveillance is not possible. And in such cases, fake parts might enter the supply chain staining your reputation. The AS6081 is a standard that you can follow to prevent any counterfeit from entering your supply chain.
Energy ISO 50001 and SEP: This standard focuses on reducing greenhouse gas emissions. It compels the organizations to reduce waste or unnecessary energy expenditure and greenhouse emissions.
Environmental ISO 14001: The ISO 14001 helps organizations maintain an effective Environment Management System. For getting certified against this standard, your organization needs to follow certain guidelines to maintain an environmental management system.
Ethical Sourcing SQFI: This standard ensures that all the products that are made by the organization are made using sustainable and responsible methods.
Facility Management ISO 41001: It's an international standard for managing facilities within an organization. It helps in ensuring safety and comfort by integrating technology, processes, and people.
Food Safety Modernization Act FDA FSMA: Maintaining quality and safety standards for food is quite hard. However, with this standard, you can maintain that. You can eliminate foodborne diseases by implementing this standard in your organization.
Food Safety ISO 22000: If you process or produce food products, this standard can help you maintain the necessary quality standards.
Forestry SFI ATFS (Sustainable Forestry): This standard aims for a healthy forest ecosystem. This standard is for specific organizations that derive benefits from forest products. 
Gluten-Free Certification (GFC): This standard proves that your products are free from gluten. However, you'll need to prove it to the auditing organization. 
International Traffic in Arms Regulations, ITAR: this standard helps in regulating the sale, supply, or production of space or military-related products.
IT Service ISO/IEC 20000-1: The IT Service ISO/IEC 20000-1 ensures that products and services related to Information technology are delivered effectively to the customers.
Laboratory Accreditation ISO 17025: Its to ensure that laboratories, both testing, and calibration, are providing accurate and quality services. 
Medical Devices ISO 13485: This standard focuses on a Quality Management System to ensure medical devices' quality.  
ISO 45001: Occupational Health and Safety Management System: This standard makes sure that the work environment in manufacturing facilities or at factories is safe enough for workers.  
Packaging ISO 15378: If you're into some sort of packaging, ISO 15378 might help. The ensures the quality standards for manufacturing packaging materials are met.  
Quality ISO 9001: This is a generic quality standard by ISO. The ISO 9001 ensures that quality guidelines are followed regardless of the domain the business is in.
Responsible Care RC14001: If your organization deals with chemicals, you may want to certify for this standard. It ensures that you're dealing with the chemical equipment or waste responsibly.
Supply Chain ISO 28000: Supply chains across the world are hard to manage. When in position, this standard can help protect the supply chain from risks like robbery, etc.
Telecommunications TL 9000: When it comes to managing the supply chain requirement in the telecommunication industry, this standard is what you should certify for.
Audit Management Systems ISO 19011: Managing audits is not a piece of cake. You need good knowledge and experience. This standard can help you achieve the same.
Other Services you can find at IQC The ISO Pros.
Please find some other services you can avail from IQC The ISO Pros: –  
Outsourced Internal Auditing: You can use this service if you don't have ample time or resources to spare for auditing.
Virtual Internal Audits: This is quite helpful, especially during this pandemic time. We can help you with virtual internal audits if you need them.
Second Party Audits: If you want to hold audits on your behalf, IQC The ISO Pros are there for you.
Supplier Audits:  IQC The ISO Pros can also help you audit your supplier's product quality.
Supplier Evaluation: IQC The ISO Pros can also help you evaluate your supplier and shortlist the best one.
Compliance Audits: Do you want to know whether or not your organization is following regulatory guidelines? We can get it done for you.
Pre-assessment Audits: If you have an audit approaching and need to be sure of your compliance, pre-assessment audits can help.
Documentation Audit/Desk Audit: The desk audits are used to obtain info regarding your employees' roles and responsibilities.
IQC The ISO Pros offer a huge range of services with precision. If you think we can help you in some way, contact us now!
IQC The ISO Pros can help you implement, train on, consult, and have your company and/or organization certified on the following ISO Certifications: